Maximum Physcial Therapy
Pelham Parks and Rec 5K
November 12, 2022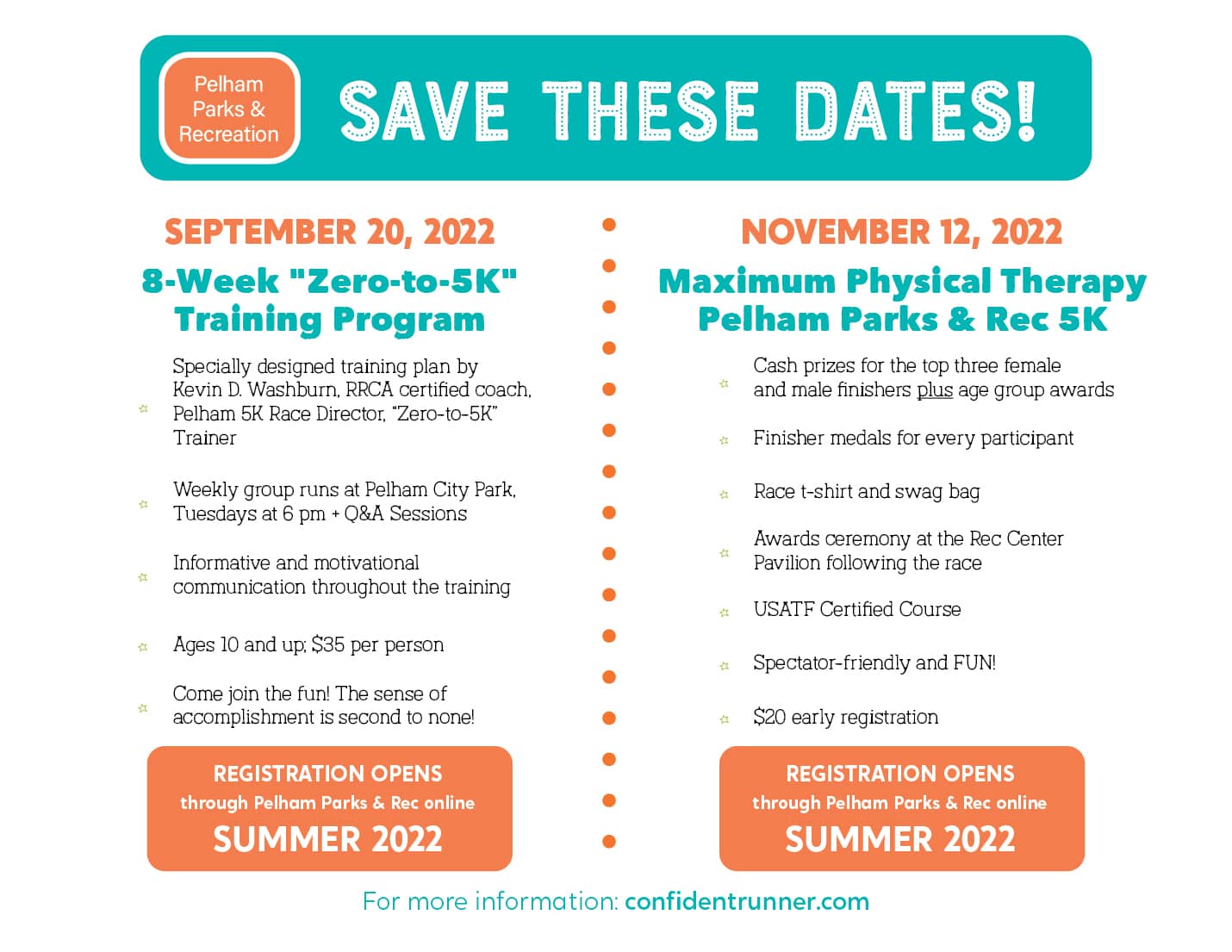 Zero-to-5K Training Program ($35)
You CAN run the 5K with confidence!
Offered through Pelham Parks and Recreation, the Zero-to-5K Training Program is accessible for ages 10+ and is designed for the success of each participant that follows the plan. 
Kevin D. Washburn, Ed.D. has designed the program and will lead the group as trainer. You'll know right away that he believes in your potential (he is an educator at heart), and that his passion for running is contagious. 
Come for the fun. Come for the camaraderie. Come for the sense of accomplishment. It truly is second to none.