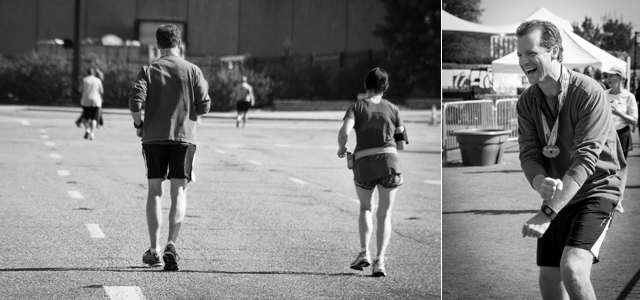 Kevin D. Washburn, Ed.D.
Running Coach, Race Director
There may be nothing more powerful I can give another person than my belief in his or her potential.
As an educator for more than 30 years, I've dedicated myself to understanding how learning occurs. As a runner for more than 20 years, I've committed to a regular regimen, working toward personal goals. I have learned, through research and personal experience, that coaching is the most influential factor in fostering growth and mastery.
We can achieve, we can meet the challenge, we can overcome, we can persist, we can inspire others, and we can improve. But how do we know we have what it takes? Trust. Trust someone who's been there—to listen, to strategize, to counsel, to empathize, to support, to firmly encourage, and to celebrate too.
I'd consider it a privilege to talk with you about your running experience and goals. We'll discuss a plan that fits your schedule and sets you on the path to knowing you have what it takes to becoming a confident runner.